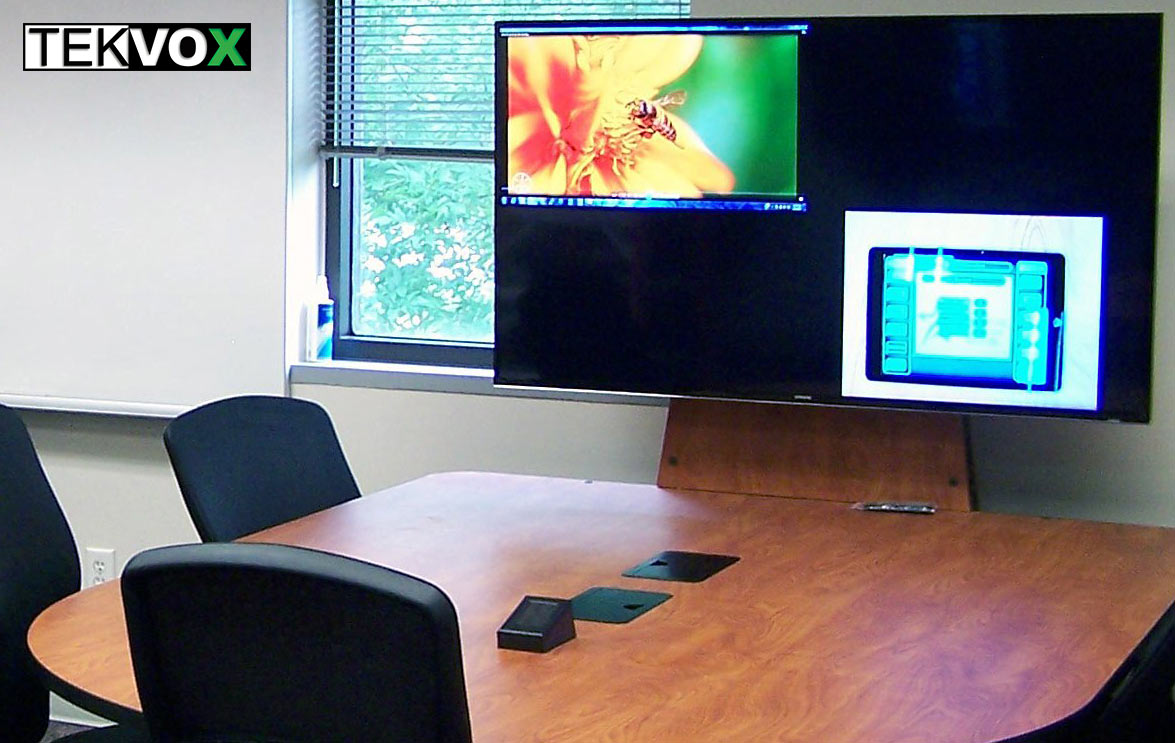 "As a native Houstonian myself, I am very pleased to bring TEKVOX's award-winning Drop-In A/V systems to Directron's portfolio of problem-solving products.
Focused on education and corporate markets, TEKVOX is the world leader in creating plug-n-play audio/visual systems that require no programming, are built in our Texas factory and cost a fraction of today's conventional 'custom' solutions.
Drop-Ins are made for a wide variety of targeted classroom, conference room, collaboration and special-use configurations and all feature automated energy management, projector/monitor theft protection, remote support and management capabilities right out of the box. Drop-Ins eliminate in-field programming while providing feature-rich, state-of-the-art A/V capabilities at a fraction of the cost of traditional approaches. Custom configurations are easily supported. Cloud-based monitoring and on-site maintenance are available as optional services.
TEKVOX makes owning and operating managed A/V systems affordable and hassle-free. If you are not sure that you are getting the best value and the best return on investment for your A/V dollar, please come check us out at Directron.com."
-Jim Reinhart
For a full list of TEKVOX Products we offer, head over to our new A/V Products category!